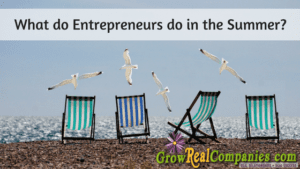 As we all know, being an entrepreneur is the absolute BEST blessing in the world. However, it does not come without a lot of self-discipline, determination and Faith!
We all know that it is essential to plan, set goals and stay organized all year long to ensure utmost success for our businesses. We also know that we need to keep building REAL RELATIONSHIPS all year long. Here comes the challenge – SUMMER! Summer is such a fun season with so many things to do that are so much fun – gardening, swimming, biking, cook-outs, vacations, trips to the lake just to name a few. It seems like we work so hard that we should be able to take a lot of time off and then just keep going, without interruption, come Fall. Unfortunately, that can create disaster for your business and a lot of stress for you.
Let's talk about how you might balance business so that you can enjoy Summer to its fullest while still ensuring that you are doing what you need to do for a successful Fall season for your business.
Meetings: It is very important to keep networking and building those REAL RELATIONSHIPS! Perhaps instead of not going to meetings at all in the summer, you could choose a couple meetings a month to attend so that you can stay in contact with others and schedule a few additional meetings in a virtual way using the many online options available. This will give you a balance of in-person meetings and also save you time and money when you schedule some of them virtually.
Early Hours: If you want to spend the day enjoying Summer activities it might be worth it for you to wake up an hour or two earlier in the morning and block that time out specifically for work. Then you can spend the rest of the day knowing you have taken good care of your business and deserve the time to play a little! You really do deserve some time to unplug and play a little!
Lists: Make a list for each day of the week and assign each day a reasonable amount of tasks. Perhaps save big projects for days that it rains and your activities are cancelled. Do this list BEFORE you go to bed at night and wake up feeling refreshed and organized! When you have a list, you tend to stay on task and get a lot more done. You spend less time distracted which means more time for Summer fun!
Groups: Make group participation on Facebook a priority! Everyone is busy in the summer. People will check in to the groups they belong to and your presence there is KEY!!! This is a great way to keep your business name and specials in front of people so they don't forget about you when they don't see you participating. You can do this any hour of the day and it only takes a few minutes so don't miss this important opportunity. It's, most importantly, a great way to let people know you really appreciate them and you want to continue to stay in contact with them.
By implementing these few small things into your Summer routine, we are confident that you will move into Fall feeling really good about your business. You will have the peace of knowing that you have not lost touch with your business and those important relationships throughout the summer and can move into Fall without interruption. You can then add a little momentum when Fall arrives and be ready to go!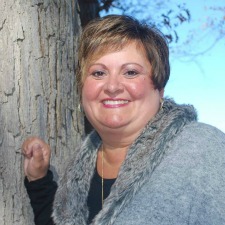 Tracy Barse, Founder
Grow REAL Companies.com, LLC
Tracy is blessed with over 25 years of experience working with many different businesses and non-profits as well as owning her own successful businesses. Tracy is a trained, Professional Social Media and Marketing Strategist and will help YOU GROW your business using the latest Social Media and Marketing trends available. She will help you create your own personal Success Strategy that will help you reach your REAL goals and dreams. Tracy lives in Northeastern Indiana with her husband of 27 years and two children. She loves family time, vacations, gardening, sports and reading.